Director / Producer Atin Mehra was born and raised in Varanasi, India and currently resides with his family in Los Angeles, CA. In 1999 Atin picked up his first camera and began taking photographs. Atin's uncanny ability to connect with individuals from behind the lens eventually led him into filmmaking. His own personal struggles with abuse and discrimination in India drew him to stories of underrepresented and marginalized communities.
One of the first films he worked on was about female victims of dowry burnings -- a project he was forced to abandon when he started receiving death threats. In 2002, Atin directed and shot his first short film, Mitti ke Jivan (The Cycle of Clay) about a potter from the Kumhar caste. Atin lived and worked in India until 2005, when he moved to the United States with his wife, Mae Thornton Mehra. In 2007 he started his own production company, Orange Kite Productions. Atin has worked as a director of photography, cameraperson, line producer, and/or production coordinator on numerous documentaries, TV series, music videos, short films, and commercials, produced by a wide range of companies, including Sony Television, MTV, Television Nacional de Chile (TVN), Essential Image - New Zealand, and New York University.
Co-director / Producer Mae Thornton Mehra is an oral historian and filmmaker who earned her MA in Islamic Studies at Columbia University in New York City in 2008. As a FLAS Scholar Mehra documented the life and poetry of Nazir Banarsi through her original translations and oral history interviews recorded within Nazir's weaving community of Varanasi, India. Mae went on to pursue advanced level Hindi/Urdu as an American Institute of Indian Studies language fellow in Lucknow, India 2009-2010 where she continued to document the lives of ordinary people through oral history recordings.
Mae has collaborated with her husband and filmmaker, Atin Mehra on documentary film and other media projects at Orange Kite Productions since its inception in 2007. Mae brings oral history, language and historical expertise into the collaboration with Atin's photography and film experience. Mae is motivated to work with others to share untold stories with the world.
Mehra spends her time between her home in Los Angeles, CA and her home in Varanasi, India as the proud mother of her six-year-old daughter.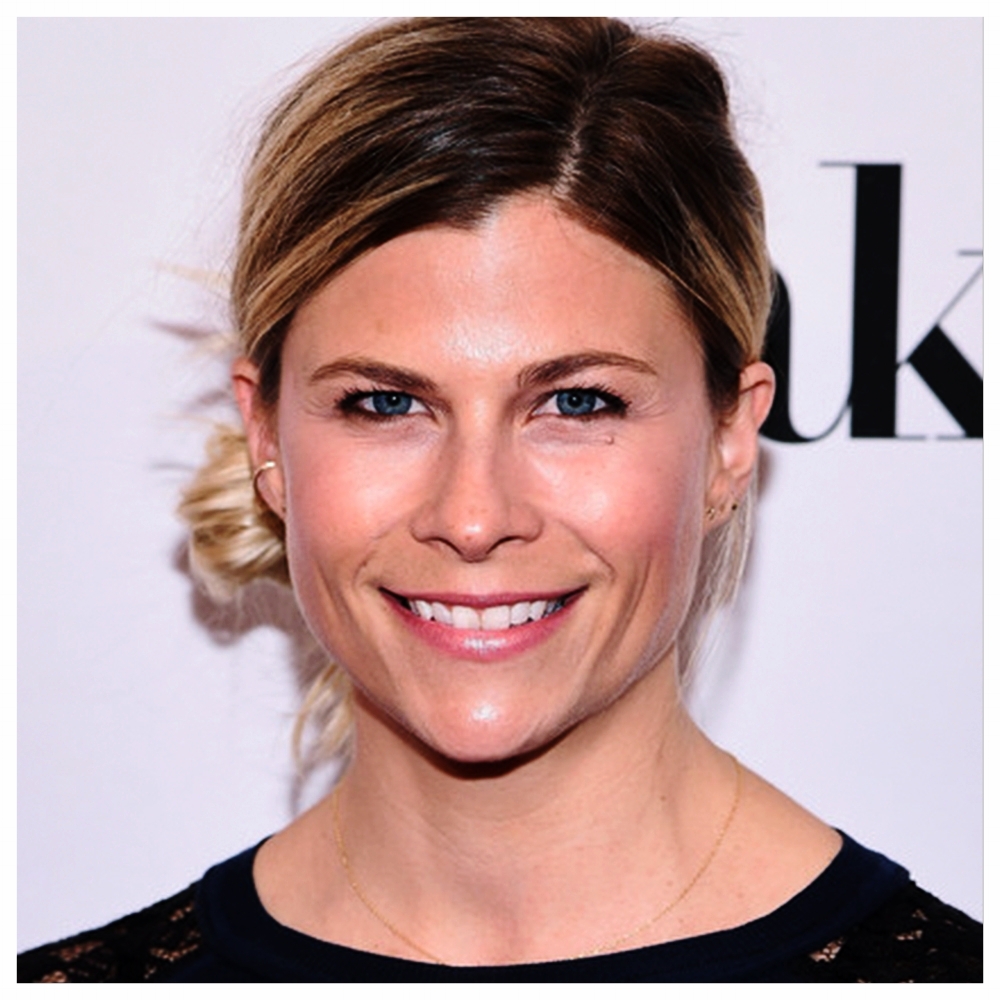 Producer Ryan Brooks and his company develop, finance, produce and also distribute narrative and documentary films. Mr. Brooks produced Inocente which was honored with the 2013 Academy Award® for Best Documentary Short Subject. Brooks produced Hitswritten & directed by David Cross, which had its world premiere at the 2014 Sundance Film Festival. Brooks also produced the feature length documentary Slam Planet: War of the Words, which won an audience award at the SXSW Film Festival. Mr. Brooks executive produced The Elephant King starring Academy Award® winner Ellen Burstyn, Dean, written and directed by Demitri Martin, starring Academy Award® winners Kevin Kline and Mary Steenburgen as well as Demitri Martin. Dean had it's world premiere opening weekend at the Tribeca Film Festival in 2016, where it won the Grand Jury Award for Best Feature Film and was acquired by CBS Films which theatrically released the film nationwide. Brooks most recently executive produced the documentary film Kusama: Infinity which had its world premiere at the 2018 Sundance Film Festival and was acquired by Magnolia Pictures which was theatrically released in late 2018. Mr. Brooks serves as Chairman of the Board of Trustees for Aspen Film.
Producer Jessica Latham Brooks worked briefly for the Austin Film Festival, before launching her career in Los Angeles, working in celebrity public relations for PMK-HBH. She then moved into the world of event production and marketing where she produced numerous celebrity charity events, notable brand launches, premieres and galas for clients in film, television, philanthropy, publishing and fashion. After moving to New York, she continued her career at Vanity Fair, handling special events from 2007 until 2011, including working on the magazine's legendary Oscar campaign.
Jessica moved back into the film arena in 2011. She was part of the producing team of the 2013 Academy Award® winning documentary Inocente. Her other producing credits include Sequoia, starring Aly Michalka of the pop duo Aly & AJ, which premiered in 2014 at the SXSW Film Festival, Hits, David Cross' directorial debut starring Matt Walsh, Michael Cera, Julia Stiles and Dave Koechner which had it's world premiere at the 2014 Sundance Film Festival and International Premiere at Sundance London, and most recently Dean, starring Academy Award® winner Kevin Kline, Academy Award® winner Mary Steenburgen and Demitri Martin. Dean had its world premiere opening weekend at the Tribeca Film Festival in 2016, where it won the Grand Jury Award for Best Feature Film and sold to CBS films. It will be released in the spring of 2017. Jessica serves on the Soho House New York membership committee as well as the Aspen Film Board of Trustees.
Editor Kevin Klauber, ACE (b.1986) is most known for editing two Oscar®-winning feature documentaries: ICARUS and 20 FEET FROM STARDOM, for which he won an American Cinema Editors (ACE) Eddie Award. Kevin's editorial debut, PEARL JAM TWENTY, came under the direction of Academy Award®-winner Cameron Crowe. Since then, he's contributed editorially on numerous feature documentaries and documentary series, including the 2016 Oscar®-nominated documentary WINTER ON FIRE (Netflix), ECHO IN THE CANYON, COBAIN: MONTAGE OF HECK (HBO), CROSSFIRE HURRICANE (HBO), BEAUTY IS EMBARRASSING (BRKLY / Tremolo Productions), HARMONTOWN (BRKLY / STARBURNS), CHICKEN PEOPLE (MOTTO Pictures / CMT), THE RUNNER-UP (Lightbox Entertainment / Esquire), and UGLY DELICIOUS (Tremolo Productions / Netflix). He studied film at the USC School of Cinematic Arts with an emphasis on editing and directing. In 2012, Kevin was nominated by the WGA EAST for the feature documentary he co-wrote and edited BEAUTY IS EMBARRASSING. He has been nominated twice for the Golden Reel Award in sound editing by the MOTION PICTURES SOUND EDITING ASSOCIATION. In 2012, he was selected to attend Werner Herzog's ROGUE FILM SCHOOL.
Editor Austin Flack After graduating from film school at USC, Austin has mostly worked as an editor on TV shows like Catfish and Top Chef. In between TV gigs, he has traveled to over 49 countries and made documentaries for inspiring non-profits in places like Australia, Thailand, Liberia, Bangladesh, and Mali.
Editor Martin Walter-Burch started off in London/UK as an assistant editor working on several BBC & Channel 4 Documentaries and moved to LA where he now edits Documentaries, Reality TV shows & Promos.
Advisor Vinay Lal is Professor of History and Asian American Studies at UCLA. He earned his Ph.D. with Distinction from the University of Chicago in 1992 after undergraduate and Master's degrees in literature and philosophy from Johns Hopkins University. He writes widely on Indian history, historiography, public and popular culture in India, the Indian diaspora, colonialism, human rights, and the architecture of nonviolence, Gandhi, and the global politics of knowledge systems. His seventeen books include the two-volume Oxford Anthology of the Modern Indian City (Oxford, 2013); Political Hinduism: The Religious Imagination in Public Spheres (ed., Oxford, 2009); The Future of Knowledge and Culture: A Dictionary for the Twenty-first Century, co-edited with Ashis Nandy (Viking Penguin, 2005); Of Cricket, Guinness and Gandhi: Essays on Indian History and Culture (Penguin, 2005); The History of History: Politics and Scholarship in Modern India (Oxford, 2003); Empire of Knowledge: Culture and Plurality in the Global Economy (Pluto Press, 2002); and, most recently, India and the Unthinkable: Backwaters Collective on Metaphysics and Politics I, co-edited with Roby Rajan (Oxford, 2016) and A Passionate Life: Writings by and on Kamaladevi Chattopadhyay (Zubaan Books, 2017), co-edited with Ellen Carol DuBois. His work has been translated into Hindi, Urdu, Kannada, French, German, Spanish, Finnish, Korean, and Persian. Works in progress include two books on Gandhi, a political study of fasting, and a book on internet Hinduism. He also has the distinction of being listed among the "101 Most Dangerous Professors in America" in David Horowitz's book, The Professors, quite likely the only fifteen minutes of fame he will ever have in his life. He blogs at vinaylal.wordpress.com and maintains a YouTube channel at